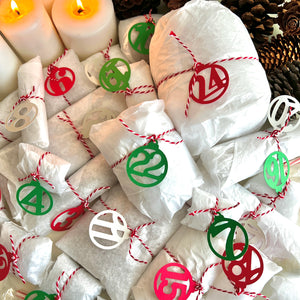 2023 Advent Calendar

In this year's Advent Calendar Box, you will receive 24 different packages from my shop. Each package is individually wrapped in festive ribbon or twine and is adorned with a cute numbered paper ornament with the day you're supposed to open it on! This year's advent calendar is my best one ever with so many new items and amazing crystals inside! This package retails for over $230.

Order before Wednesday 11/22/23 to receive your package before December! Apologies, but I will be going out of town and will be unable to ship until I return December 2nd.