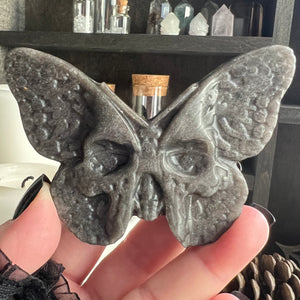 Alaunus Silver Sheen Obsidian Skull Death Moth

This hand carved silver sheen obsidian skull death moth has a wingspan of approximately 3.2".

Obsidian is an incredibly protective stone, and is excellent for shielding one from negativity. It grounds you to the earth through the base chakra and absorbs negative energies from the environment.