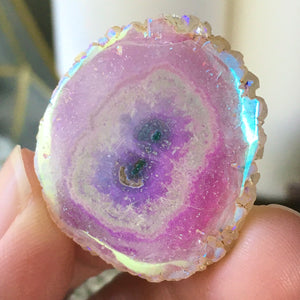 Angel Aura Wanderlust Solar Quartz

This angel aura solar quartz measures 32mm. It has been treated on both sides with semi-precious and precious metals to bring you this iridescent beauty.

 

Solar quartz is known to enhance energy, bring balance to one's spirit, and aid in emotional stability. It's also known to be a great crystal for protection and purification.