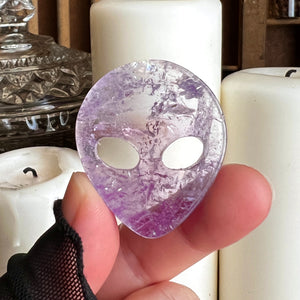 Cosmic Amethyst Alien

This hand carved amethyst alien has a hint of smoky quartz with rainbows. It measures 1.6" x 0.25" x 1.3".

Amethyst has many metaphysical properties. It's said to transform negative energies to positive, encourage inner strength, bring about emotional stability, provide peaceful energies for meditations, and promote healthy sleep.