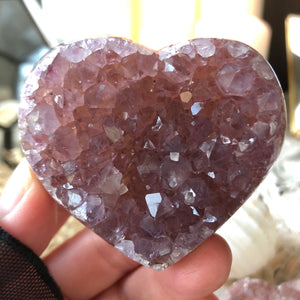 Dreamwork Pink and Lilac Amethyst Heart with Calcite

This beautiful pink amethyst heart measures approx 2.3" x 2.1". This also has the most precious calcite cubes.

 

Pink Amethyst has many metaphysical properties, but my favorite is its protective properties. It cleanses negative energy and protects one against psychic attacks and negative influences. It's also reputed to instill feelings of serenity and clarity.