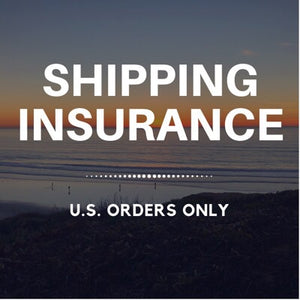 Shipping Insurance on Orders $300 or Less
Insurance is valid for the amount of your order total or less depending on the insurance package purchased. Valid only for orders shipped within the United States. This protects against lost and damaged packages. If your package arrives damaged, photos will need to be taken of the package and contents in order to file a claim. Order may need to be returned to complete the refund.
If your order is shipped via USPS Priority Mail, overages paid in shipping insurance will be refunded.