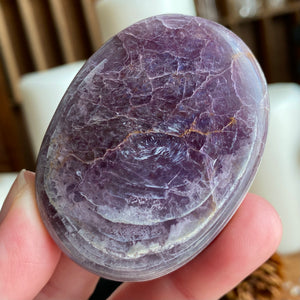 Iris Glow Lepidolite Palm Stone

This large, gem grade Lepidolite palm stone has a lush purple tone and a dreamy chatoyant glimmer as it moves about in the light. It measures 2.2" x 1.6" x 0.5" and comes in it's own black velvet carrying pouch.

Lepidolite is known as a calming and healing gem. It is known to dissipate negativity, reduce stress, and ease depression by bringing deep emotional healing.