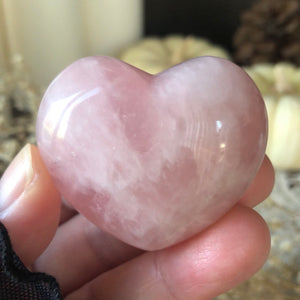 Large Puffy Rose Quartz Heart
You will receive 1 (one) rose quartz heart that measures approximately 1.75"x1.5".
Rose Quartz is the stone of unconditional love and has a soothing energy. It fosters empathy, reconciliation, and forgiveness of others. It is also known to clear out anger, jealousy, and resentment, which lowers stress and tension in the heart.
Each hand carved crystal is unique and may have minor variations.