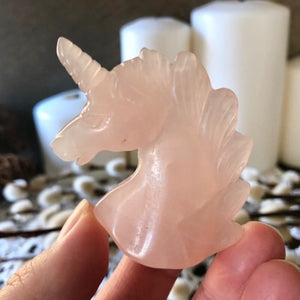 Mini Rose Quartz Unicorn

2" Hand Carved Self Standing Rose Quartz Unicorn

Rose Quartz is the stone of unconditional love and has a beautiful, soothing energy. It fosters empathy, reconciliation, and forgiveness of others. It's also wonderful sleep crystal and is known to provide beautiful dreams as well as prevent nightmares.

 

Each hand carved crystal is unique and may have minor variations.