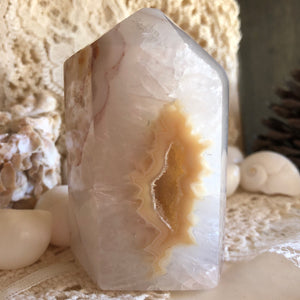 Mini Sunburst Polished Agate Obelisk
Measures approx 2.7" x 1.75".
Agate is highly regarded as a stabilizing and strengthening influence. It's excellent for balancing emotional, physical and intellectual energy, and in harmonizing yin and yang, the positive and negative forces of the universe. It's also known to stabilize the aura, eliminating and transforming negative energies.