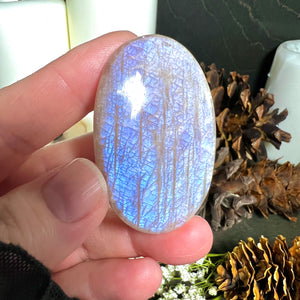 Mystic Glow Belomorite

This stunning Belomorite cabochon measures 32mm x 51mm and has both moonstone and sunstone flashes and smoky Quartz crystal inclusions.

It's believed that Belomorite wards of negative energies, gives one a clear path, and a sense of organization. It's the perfect crystal to help you set the new year off on the right track!

Videos taken under studio lights.