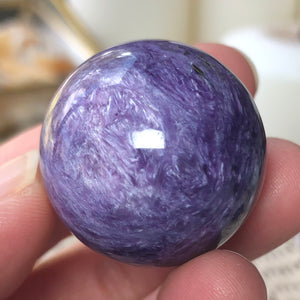 Mystic Glow Charoite Sphere (AAA Grade)

This incredible AAA GRADE Charoite sphere is a chatoyant swirl of dark and light purple tones that captivates the heart. It measures 27mm.

 

Charoite is a stone of unconditional love and understanding and has a calming energy. It's known to facilitate acceptance by allowing us to embrace the present while letting go of past trauma and pain.

 

This sphere is uniquely hand crafted and polished and may have minor variations.