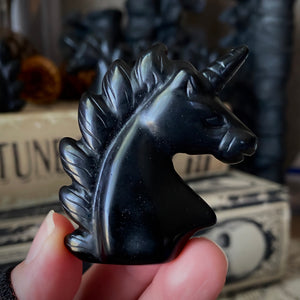 Obsidian Mythical Unicorn

You will receive one (1) 2" hand carved self standing obsidian unicorn. As with all hand carved items, it may have minor imperfections that only add to its charm and character. One will be intuitively selected for you.

Obsidian is an incredibly protective stone, and is excellent for shielding one from negativity. It grounds you to the earth through the base chakra and absorbs negative energies from the environment.