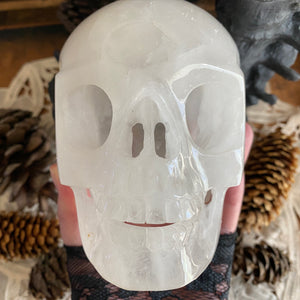 Quartz Crystal Hollow Skull

This spectacularly beautiful, hand carved crystal Quartz hollow skull is one of a kind and has a beautiful rainbow on its profile. It measures approximately 5" and weighs over 2lbs! Light it up from the inside or display it as is (it comes with a flameless tealight candle).

This hollow skull is uniquely hand crafted and polished and may have minor variations.