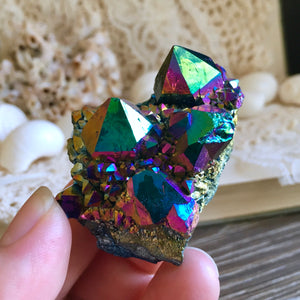 Rainbow Aura Spirit Quartz Cluster

Measures approx 1.2"x2"

This piece is part of the Spring Cleaning Sale. These are items that I have uncovered in boxes of inventory during the reorganization of my studio. Items may be perfect or imperfect. As per my shop policies, all sale items are final.