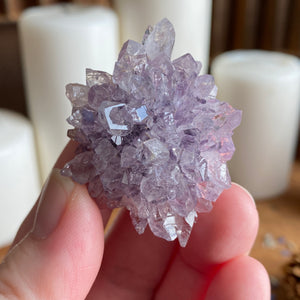 Starburst Amethyst Flower

This breathtaking, starburst Uruguayan Amethyst flower has a beautiful purple tone that emanates from within the gem. It measures 1.7" x 1.4".

Amethyst has many metaphysical properties. It's said to transform negative energies to positive, encourage inner strength, bring about emotional stability, provide peaceful energies for meditations, and promote healthy sleep.