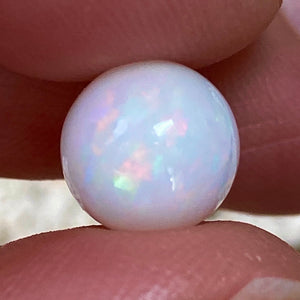 Starlit Opal Sphere

This unique and beautiful opal sphere measures 9mm.

 

Opal is known to help one feel more secure by enabling one to let go of negativity, as it's dedicated to healing one's emotional state. It's known to bring happiness and positive changes with the understanding that one is inherently perfect with unlimited potential.

 

This sphere is uniquely hand crafted and polished and may have minor variations.