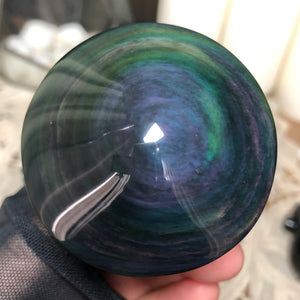 Wonderland Rainbow Obsidian Mushroom

This stunning Rainbow Obsidian Mushroom measures approximately 2" tall with a 2.1" mushroom head.

 

Rainbow Obsidian is known to bring joy, love, and light into one's life by alleviating one's fears and by reversing any stint of bad luck one may have encountered.

 

This mushroom is uniquely hand crafted and polished and may have minor variations.